2024 could be a bumper year of elections, with no shortage of potential consequences for Irish and international business. European Parliament elections will take place in June 2024 with the U.S. presidential and congressional elections scheduled for November. While general elections in each of Ireland and the United Kingdom need not be held until Q1 of 2025, the hot money is on each election taking place before that. This means businesses should be cognisant of the possibility of four elections in '24.
On their own, each of these elections could be significant:
In Ireland, will the current government survive or will we see an epoch-defining change in the form of a Sinn Féin led government? If change is on the cards, will it make any difference to the housing crisis? What could it mean for business and for tax policy?
The European Parliament has been gaining more political power each time it's been elected, with European elections also influencing who gets the top jobs in the European Commission. The 'Green Deal' and 'Beating Cancer Plan' were priorities of the von Der Leyen Commission. What will be the big issues next time round?
In the U.S., its looking more and more like 'Biden v Trump' round two. President Trump was all for tariffs, President Biden is all for subsidies. Either way, a second term for either will have consequences for transatlantic trade and investment.
In the UK, Keir Starmer's Labour Party look like they could have an unassailable lead in the polls. What might this mean for post-Brexit trade? With the Brtish economy continuing to lag in terms of growth and productivity, what might a change in Government mean for the future direction of the important UK market?
If that's not enough to keep you guessing, the potential confluences of new policy directions and new personalities in power could herald some very dynamic shifts in global politics and economics.
We could see a more EU-friendly Labour government in the UK working alongside a European Commission focussed on EU enlargement.
How could this reset EU-UK relations and what might it mean for the Windsor Framework?
Where stands British-Irish relations and the future of Northern Ireland if we have changes in both the Irish and UK governments?
What would a change in the U.S. administration mean for the Ukraine-Russia war, particularly if a new European Commission commences Ukraine's accession to the EU? What might governmental changes mean for other international crises, including in the Middle East?
Here at Rockwood Public Affairs, we are ready to help your business understand what these four elections could mean for your external environment. We can help you to strategically identify the risks and opportunities for your business and to plan on how to manage these.
We're already mapping out what these four elections could mean for four big issues for Irish and international business: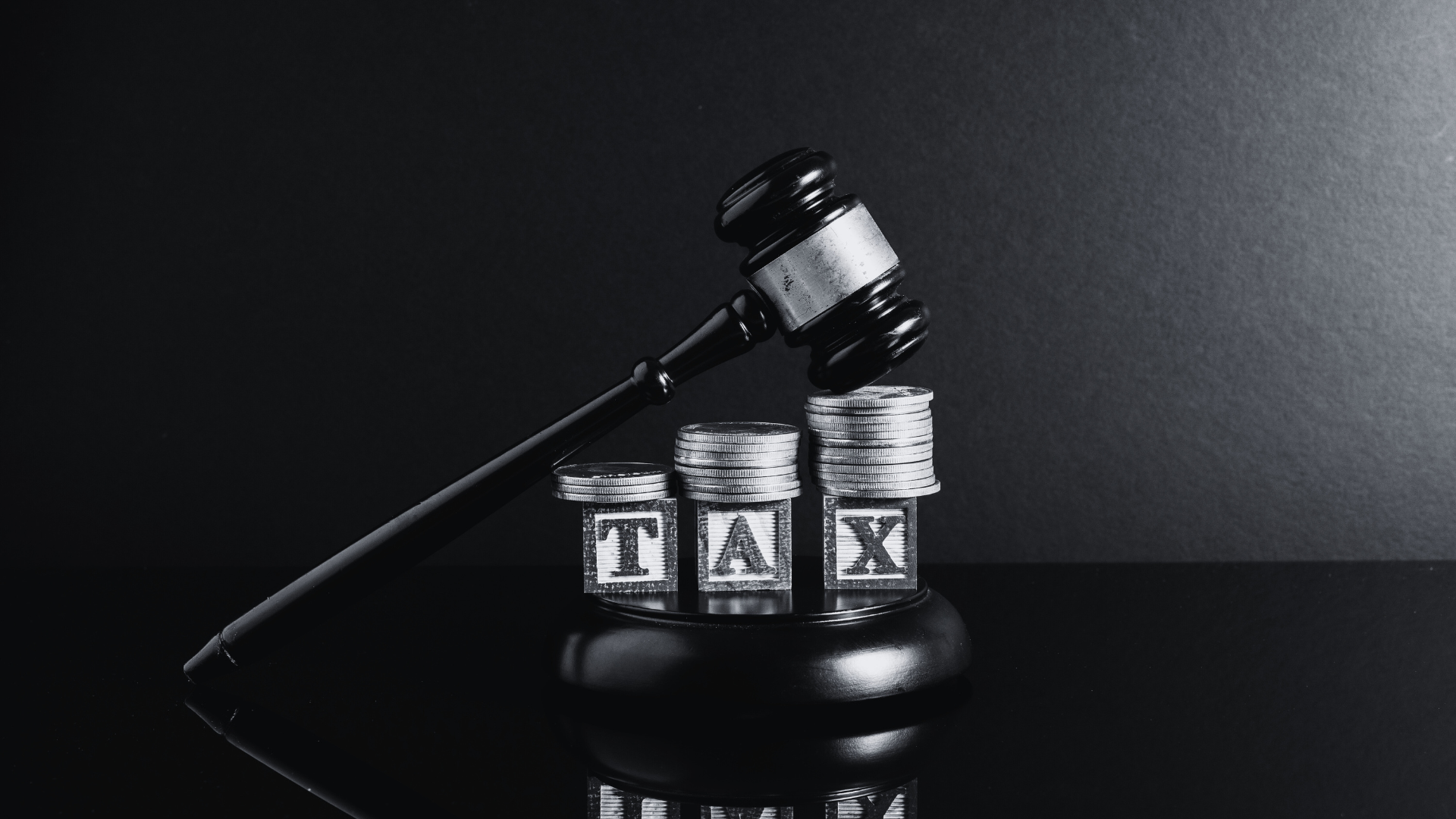 While President Joe Biden is undoubtedly a friend of Ireland, his election in 2020 opened the doors for global corporation tax reform. Biden's position paved the way for agreement at OECD and G20 level, with the ensuing BEPS Pillar 2 reforms – setting minimum levels of tax to be paid by multi-national companies – now being implemented in Ireland, in line with the EU Minimum Tax Directive. The focus for coming years will shift to BEPS Pillar 1 which proposes to reallocate income for taxing purposes to those markets where consumers and users are based. The outcome of the next U.S. presidential and congressional elections will have significant implications for how, if at all, Pillar 1 is implemented. U.S. Republicans have been critical of the Biden administration's support for the BEPS reform. However, it's worth noting that at least one member of former President Donald Trump's cabinet recently targeted Ireland's corporation tax regime. In his book titled "No Trade is Free", former United States Trade Representative Robert Lighthizer criticised how companies could circumvent US taxes by shifting their profits to Ireland.
Of course, Irish tax policy will continue to face challenges closer to home. We have already heard proposals suggesting the EU could pay for enlargement by trying to seize more of member states' corporation tax revenues. Ireland, unsurprisingly, is opposing this proposal. However, as the EU enlargement debate progresses, we can expect to hear even more proposals seeking to remove member state vetoes across a range of policy areas, including tax. It is expected Ireland will veto the removal of the veto.
All this means that the outcomes of the upcoming elections will have consequences for global tax policy. Companies based in Ireland should be watching closely. At Rockwood Public Affairs, we have built up expertise in advising and supporting businesses in Irish tax policy and we'll continue to do so as global elections shape future global tax policy.
Ireland remains one of the world's globalised economies, depending on free trade to support both critical supply chains into Ireland, and high-value exports from Ireland to the world.
However, the past decade has seen a marked trend towards economic security, with increasing outbursts of protectionism. In Ireland, we have seen growing opposition to trade agreements such as CETA and the proposed EU-Mercosur deal. Ireland experienced the cold wind of protectionism up-close when, during the last Trump administration, Irish-produced alumina joined marque Irish brands such as Kerrygold and Baileys in being hit with U.S. tariffs. With candidate Trump now touting a Reciprocal Trade Act if elected, coupled with his public threats of a minimum 10% import tariff, a return of President Trump will, at minimum, bring a return of uncertainty to international trade. Tariffs and trade wars could be a real threat once again.
In Europe, the EU has begun taking a more defensive approach to trade, exemplified by the recently-announced investigation into electric vehicle imports from China. With European Elections looming, what might changes in Brussels mean for future EU trade policy? What might they mean for EU industrial strategy given that direct subsidies to industry have come back into vogue? Will the EU let large members states continue to offer large cash incentives to new business; or will the EU act at union level, loosening state aid rules even further, to compete with industrial supports offered by the U.S. and China? Changes in Brussels could also pave the way for new trade deals, opening up more market access for Irish exporters. Enlargement of the EU itself could also offer new market opportunities in Eastern Europe and the Balkans. One way or the other, the European Elections will have consequences for Irish exporters.
At Rockwood Public Affairs, we closely watch the politics and policies of international trade; and we're here to help your business to navigate the changing environment of global trade and supply chains.
Sustainability and climate action have been key priorities for both the current European Commission led by President Ursula von der Leyen, and the current Irish Government which includes the Green Party. The EU Green Deal has led to a range of legislative initiatives covering emissions reductions, sustainability reporting and rewilding. In Ireland, the Climate Action and Low Carbon Development Act has led to the setting of binding new targets for emissions reductions by 2030. The White Paper on Enterprise has made a carbon abatement a key objective for enterprise agencies including IDA Ireland and Enterprise Ireland – placing decarbonisation on a par with employment creation and economic value added. However, recent election results across Europe have raised 'red flags' for politicians regarding the electorate's appetite for the green agenda. The success of the Farmer–Citizen Movement in Dutch elections has been cited as one of the main reasons why the European Parliament and Council of Ministers sought to water-down EU rewilding proposals. The backlash against London Mayor Sadiq Khan's ultra-low emission zone, which saw the Conservatives retain Boris Johnson's seat in the Uxbridge by-election, is being credited with influencing Prime minister Rishi Sunak's decision to push back the UK's climate action timelines.
Will we see more backtracking on the green agenda ahead of the next Irish, British and EU elections? Will existing plans and targets survive a change in administrations? Or could we see an acceleration of sustainability measures if certain parties remain or return to power? How might the next European Commission support green manufacturing in Europe? These questions matter. While it is clear that the business community has responded responsibly and ambitiously to the green agenda, the outcomes of these elections may still have significant consequences for businesses, particularly in terms of timelines for compliance and reporting.
While sustainability remains a hot topic, so does energy costs. In the U.S. former President Donald Trump is pledging that if returned to the White House he will ensure America has the lowest energy and electricity prices in the world. With a promise of "drill, baby, drill", sustainability doesn't feature highly on the Trump agenda. Across Europe, energy prices remain a major political concern meaning energy policy will likely feature as a leading election issue on this side of the Atlantic too.
At Rockwood Public Affairs, we have developed an expertise in sustainability and energy policy and we're ready to guide business through what could well be a period of intense policy upheaval.
At EU level, the von Der Leyen Commission identified digital regulation as a key concern from the very outset of their mandate. The WFH phenomenon during Covid amplified the importance of this topic, leading to digital regulation becoming one of the cornerstones of EU legislation over the past four years. The EU Commission, keen to be seen as relevant on the world stage, wants to be world's trendsetter in this area and Ireland, for better or for worse, has become one of its lead enforcers.
The EU institutions, acting with uncommon speed, have brought in the Digital Services Act and Digital Markets Act with the AI Act and Data Act due to be agreed before the next elections. One of the most noteworthy changes to come from this era-defining legislation is the new enforcement powers obtained by the European Commission. Due to a lack of trust between member states, the Commission has been placed as the lead enforcer with respect to large tech companies, with the ability to levy fees to fund its monitoring role. Rule number one of EU Council has generally been to never forfeit any power away from Member States, so there will be many eyes watching the Commission to see how it rises to the task. However, in the EU 'COOP is king' (country of origin principle) and in terms of digital enforcement that means a preeminent role for Ireland.
Before Covid, Ireland's digital policy focused mostly on delivering rural broadband. There was a sense that the Irish government was both nervous to promote the uses of a technology that rural dwellers may not have access to and weary of the need to regulate some of its biggest corporation taxpayers. But this has all changed. Ireland, just like the European Commission, must embrace the heavy burden of enforcement now imposed on it as well as keeping up with the rapid pace of digital innovation including advances in AI and consolidation in the tech space.
Put simply, digital policy will be an unavoidable priority in future elections and for all future officeholders. Upcoming elections in Europe and globally may also bring the prospect of a disinformation onslaught which will keep digital enforcers busy.
At Rockwood Public Affairs, we are proud to work with many leading players in the digital business world. For us, looming elections and their consequence for digital policy will remain a key priority for the 2024 and beyond.